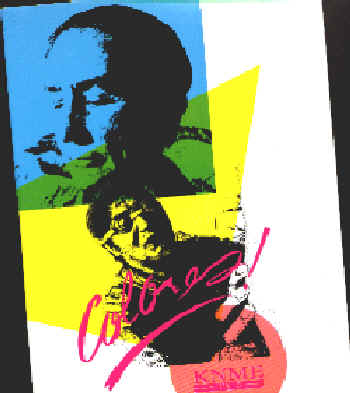 "Exploring the myth and the magic of the American Southwest"
This program is part of the critically acclaimed award-winning series COLORES! The series takes its name from the Spanish word for colors. COLORES! ( pronounced Coh-lore'-es) represents the various colors and hues- the crimson of the sunsets, the deep blue of the sky, the turquoise and silver in the jewelry, the rich browns of the adobe that combine to make a palette that is uniquely Southwest.
Representing the many cultures that have contributed to the Southwest's uniqueness, COLORES! takes special note of Hispanic and Native American traditions.
The series presents some of the Southwest's most influential artists with insight into the philosophies behind their work.
ORDER / HOME / IMAGES / RESUME / COMMISSIONS